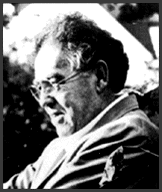 NEWELL CONVERS (N. C.) WYETH (1882-1945) is best known for his outstanding book illustrations in Scribner's Illustrated Classics such as Treasure Island, The Boy's King Arthur and Robinson Crusoe. His rich, robust paintings have charmed children and adults alike for generations. However, his success as an illustrator, perhaps overshadowed the fact that N. C. Wyeth was, indeed, a very good artist, very possibly a great one. In his studio, in Chadds Ford, Pennsylvania, N. C. taught three of his five children and two sons-in-law to paint. He instilled in his students a tradition of hard work and relentless dedication.
The scope of N. C. Wyeth's talent is tremendous - from his classic illustrative art, to his exploration of the land and people of the Brandywine Valley, the coast of Maine, or the American West. He left a body of work that has become a national treasure and a pinnacle of American illustration. Tragically, N. C. Wyeth and a grandson were killed by a freight train at a railroad crossing near his home in Chadds Ford, Pennsylvania on October 19, 1945.
Click on the photo to see the work of the artist!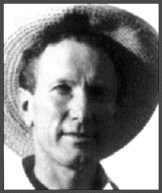 PETER HURD (1904-1984) arrived in Chadds Ford in 1923, with a click of his heels and a salute. He had recently left West Point after struggling through a personal conflict of interests: the military or painting. Hurd's respect for the work of N. C. Wyeth, and his own perseverance gave him the opportunity to meet Wyeth at his home in Chadds Ford, Pennsylvania. The meeting went well, and soon Hurd moved to Chadds Ford, and became a student of the renowned illustrator. Peter Hurd later commented that West Point was tough on its students, but N. C. Wyeth was tougher. For the next ten years, he lived and painted under the strict guidance of his teacher. All of the Wyeths were quite taken by this handsome, energetic young man in cowboy boots and hat, but none so much as N. C.'s eldest daughter, Henriette, who married Peter Hurd in 1929.
Peter Hurd was born in Roswell, New Mexico, and his longing to return to New Mexico determined the course of his life and his art. Peter Hurd is best known for his watercolors, luminous egg temperas and lithographs depicting the New Mexican landscape he loved. Hurd was an early pioneer of the Italian renaissance medium of egg tempera in the US. In 1932, he introduced his young brother-in-law, Andrew Wyeth, to egg tempera. Eventually, N. C. Wyeth adopted the medium, as did son-in-law John W. McCoy.
During World War II Peter Hurd worked as a war correspondent for Life Magazine. In 1942 he was stationed with the Eighth Air Force in England. He traveled extensively recording WW II, creating paintings for publication in Life. Many of the finished temperas currently hang in the Pentagon. His many well-known portrait subjects include President Lyndon Johnson. In 1967 Hurd was commissioned to paint the official White House portrait of President Johnson. The finished portrait was rejected by the president (with a great deal of media attention) and now hangs in the Smithsonian's National Portrait Gallery in Washington, D.C.


Click on the photo to see the work of the artist!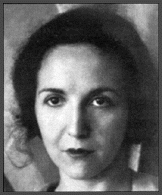 HENRIETTE WYETH (1907-1997) N. C. Wyeth's first child, is considered by many art scholars to be one of the great women painters of the 20th century. She began studying with her father, N. C. Wyeth, at the age of eleven. A childhood bout with polio crippled her right hand. Even so, as a teenager, holding a paint brush between her first and second fingers, she developed into a fine portraitist . In 1939, against her father's wishes, she left her tight-knit family to move to a distant valley in New Mexico with her husband, Peter Hurd.
Henriette Wyeth's love for New Mexico was immediate and profound. The landscape and simple architecture reminded her of places she had seen in Europe. She immediately settled in to make the best of her relatively primitive, dusty surroundings. Her family and friends were far away, but she loved Peter Hurd and was fascinated by this new harsh, arid land. In her new home, she created her own rich oasis of beauty and culture. The couple worked daily in their respective studios, constantly commenting and advising each other on their work. A long list of famous authors, movie stars and other artists maintained a constant presence at the Hurd ranch, sitting for portraits, playing polo or just relishing the vital, creative atmosphere that the Hurds generated.
Henriette Wyeth's paintings reflect the deep appreciation she felt for the brief bloom of a flower or the fleeting expression on a child's face - all an integral part of what she termed "the deliciousness of life". These feelings were expressed in the powerful still life paintings she created. Her distinguished career as a portraitist includes such well-known subjects as First Lady Pat Nixon, actress Helen Hayes, Linda Darnell and author Paul Horgan.
Click on the photo to see the work of the artist!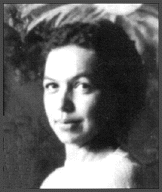 CAROLYN WYETH (1909-1994) the second daughter of N. C. Wyeth demonstrated a talent for drawing at an early age. She studied with her father for nineteen years - longer than any of his other students. She lived in the family home in Chadds Ford, PA until her death in 1994.
Carolyn painted the world she knew best - the eighteen acres of land that surrounded her home. Her brooding, introspective work displays a raw power seldom seen in contemporary painting. In spite of her avoidance of publicity, many critics and collectors have discovered her talents. She has been called by some, "the best painter in the family", and"the strongest woman artist in America today".
Click on the photo to see the work of the artist!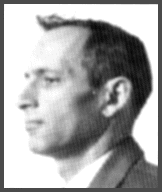 JOHN W. McCOY (1910-1989) was a student of N. C. Wyeth who married N.C.'s third daughter, Ann Wyeth. He lived and painted in Chadds Ford, Pennsylvania, and Spruce Head, Maine until his death in 1989. His unique introspective interpretations of the Brandywine Valley and the coast of Maine have established him as a top New England painter. McCoy taught at the Pennsylvania Academy of Fine Arts from 1946-1961.
What I'm trying to do is report what I see and feel about people and nature - and we are part of the same scheme. I know that you may hate your neighbor or you may love your neighbor, but there is a tension between people and there is always a tension between things in nature. That is what makes painting interesting. That's what my painting is about - that's what I try to make it about.
Click on the photo to see the work of the artist!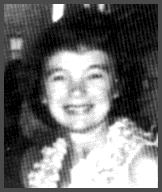 ANN WYETH McCOY (1915-2005) grew up immersed in music. A musician and composer, she married artist John W. McCoy, and had three children: two daughters who became painters and a son who is a film-maker. Ann began painting seriously after her children were grown.
I never studied with anyone. My work is completely personal. I paint things in my house that I love - views through my windows; I paint my own life, that's all.
Click on the photo to see the work of the artist!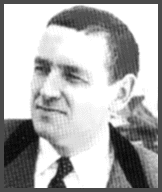 ANDREW NEWELL WYETH (1917-2009), the youngest son of N. C. Wyeth, is the best known artist in the family. He has been recognized internationally as America's foremost realist. Andrew was particularly close to his father and began studying with him at an early age. He never attended school, although he had tutors. His father felt that the years most children spent in school were the most critical time for an artist to perfect his craft, to absorb and learn, to see as an artist. As a child, Andy spent a great deal of time alone in the woods surrounding his family's home in Chadds Ford, wandering and exploring. A natural watercolorist, he later learned the medium of egg tempera from his brother in law, Peter Hurd.
The essence of Andrew Wyeth's art is best expressed in his own words, "I search for the realness, the real feeling of a subject, all the texture around it...I always want to see the third dimension of something...I want to come alive with the object."
Andrew Wyeth's most famous painting, Christina's World hangs in the Museum of Modern Art in New York. His "Helga" collection received national publicity and traveled to major cities throughout the U.S. Most Americans feel a deep connection to his work on a very profound level. To date his exhibitions continue to shatter museum attendance records.
Click on the photo to see the work of the artist!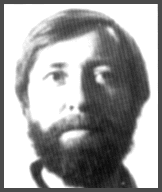 PETER W. ROGERS (1933-2018) studied at St. Martin's School of Art in London, where he was born. While painting in Spain, he met Carol Hurd and returned with her to New Mexico. They were married in 1964. Rogers was a visionary painter. In the words of his friend, British sculptor David Wynne, "...Like Giotto and Blake, he reminds us of our childhood dreams and aspirations..."
His book, A Painter's Quest - Art as a Way of Revelation has helped him to establish a large following. He lived and painted on the family ranch in southern New Mexico.
Click on the photo to see the work of the artist!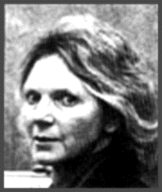 (ANN) CAROL HURD (1935-) is the only daughter of Henriette Wyeth and Peter Hurd. Horses were an important part of her childhood on the Hurd ranch. She began drawing them at the age of five. The horse continues to be an important image for her, so much so that a horse appears in every one of Carol's paintings.
A horse is a beautiful expressive shape; it can be drawn realistically, or formalized and abstracted. It lends itself well to all of these forms. I think, among other things, it means freedom, intuition, spontaneity and power. It is an image that has an immediate impact on almost everyone.
Click on the photo to see the work of the artist!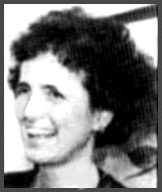 ANN BRELSFORD McCOY (1940-) is the eldest daughter of John W. McCoy and Ann Wyeth McCoy. She studied painting and drawing in Bennett College in Millbrook, N.Y., as well as with her aunt, Carolyn Wyeth, and Charles Vinson among others.
Anna B.- as she is affectionately called in the family, has developed unique styles in watercolor and oil. Her portraits and landscapes are in great demand. She has established a following, and shows in major galleries in the Brandywine
area of Pennsylvania, and in Rockland, Maine.
Click on the photo to see the work of the artist!

(MAUDE) ROBBINS McCOY (1944- ), the youngest daughter of John W. McCoy and Ann Wyeth McCoy, studied painting with her aunt, Carolyn Wyeth and with her father. She began painting seriously in 1988, while simultaneously pursuing a career in nursing. She currently lives and paints near Rockland, Maine.
"...All those years I was not painting, I was painting in my mind. In this family everything always had possibilities.--What if knights were going along there, look how those hands are, the way the hair falls. That's why we were never bored."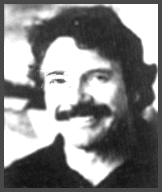 MICHAEL HURD (1946-) is the youngest son of Peter Hurd and Henriette Wyeth. A graduate of Stanford, his musical interests led him to a brief period performing with the Kingston Trio. After several years in the real estate business in Chicago, he returned to New Mexico, where he studied painting with his mother, Henriette. Michael oversees the operation of the Hurd ranch in San Patricio, New Mexico, where he lives.
I want to leave open ends, nuances, even ambiguities for the
viewer to resolve. I have a conviction about the viewer being an integral part of the painting's working function and don't want to define meanings so tightly they are inescapable.
Click on the photo to see the work of the artist!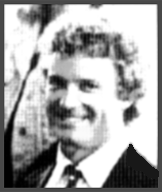 JAMES BROWNING WYETH (1946-) is Andrew Wyeth's youngest son. "Jamie", as he is affectionately called, was brought up as his father was: immersed in painting. He showed remarkable talent and gained great recognition very early in life. Jamie began his formal training with his aunt, Carolyn Wyeth. He had his first exhibition at the age of twenty.
He continues to paint in Pennsylvania and Maine.
"Everybody in my family paints, excluding possibly the dogs..."

Click on the photo to see the work of the artist!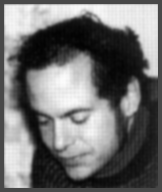 ANDREW NATHANIEL (A. N.) WYETH (1948-) is the son of Nathaniel Convers Wyeth and Caroline Pyle (niece of illustrator Howard Pyle). He is the only one of five brothers who became a painter. Andy studied drawing with Delaware artist E. Jean Lanyon. He lives in northeastern Connecticut with his wife, Laura.
Andy's meticulous watercolor landscapes, architectural works and still life paintings often reflect his keen interest in the historical background of his subject matter.
Click on the photo to see the work of the artist!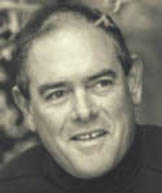 PETER GREGORIO DE LA FUENTE (1959- ) eldest son of Carol Hurd, is a fourth generation painter in the family. His father was Rafael de la Fuente, a noted philosopher and writer who lived in Spain where Peter was born.
Peter grew up on the Hurd ranch in the Rio Ruidoso valley of New Mexico, then moved to Santa Fe in 1975. He worked as an art dealer through his teens-establishing the Wyeth Hurd Gallery in 1984. Like his grandfather, Peter Hurd, de La Fuente is drawn to the landscape, people, and history of New Mexico. He is the only artist in the family who continues the tradition of painting in the medium of egg tempera, which was inroduced to the Wyeths in the early 1930's by Peter Hurd.

DAVID CHRISTIAN ROGERS (1964- ) the son of Carol Hurd and Peter W. Rogers, is the youngest painter in the family. David grew up on the family ranch in southern New Mexico, and began drawing at the age of six. He currently lives and paints in Albuquerque, NM.
"Although I still paint portraits, the odd Impressionist landscape, and
figurative commissions, my new work is primarily abstract. From the
bones of form: circles, squares, rectangles and so forth, I want to
create a meditative state in the viewer. The paintings are not for
glancing at; they are for exploring. I want the paintings to dance in a
harmonious fashion, color and shape being primary. I hope that one is
transported towards delight or contemplative states. The paintings
relate to spiritual, emotional worlds, not dry, intellectual analysis."